As of this Fall I am specializing in raising Silkies. I am hoping to begin to create my own "line" that would represent my birds. I will be adding birds for sale and this summer maybe even hatching eggs if everything works out!
Thank you, for those of you who have supported me and those who have purchased my birds. I look forward to offering Silkies of several colors, both bearded and non-bearded.
Please check out my "Silkies" page to learn more about this wonderful docile chick!
March 6, 2009
We had a Hatch! It is a white bearded silkie. This is the first of my beared group!!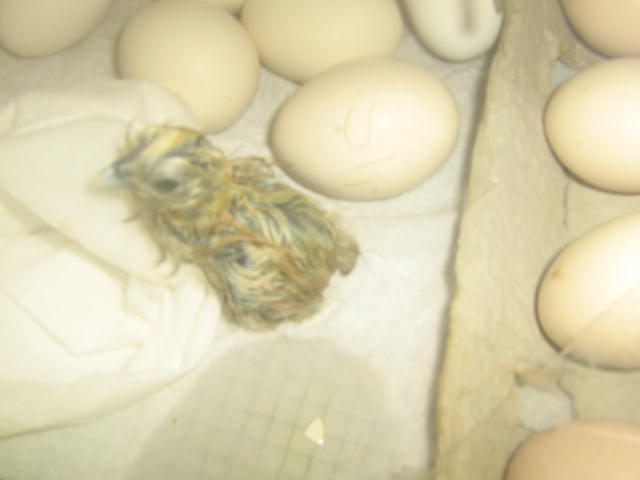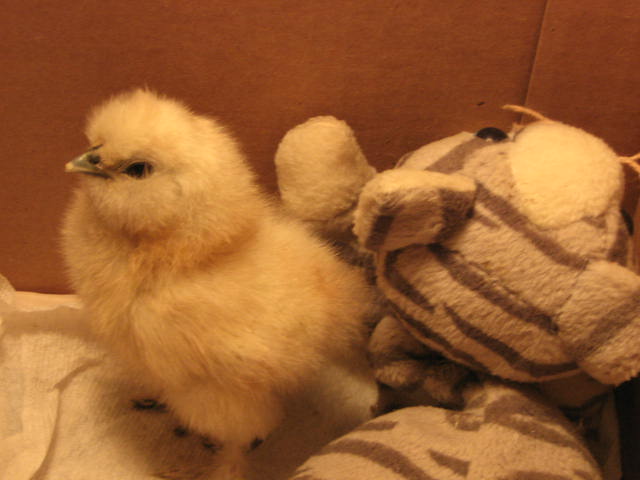 I am currently shut down for the winter. As of December 2009. See yall in the Spring!